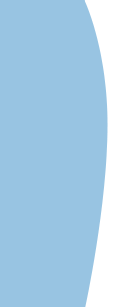 A Pewter Surprise in
Zaanse Schans





I went on a trip to the Netherlands in September 2009 with my wife. It was my second visit there after 15 years, but it was her first trip to Europe.

As you can imagine, she was very excited.

Not so much for me as you can understand. In fact I shuddered when I thought about the 12 hour flights from Kuala Lumpur to Amsterdam and back.

I hate long haul flights. Crampy seats and toilet (I can only afford economy, you see), stuffy plane, and the incessant background noise. But I'm not fussy about food, thankfully, so I ate everything they threw at me.

Anyway, the trip was pleasant if not mind-blowingly awesome.

We went straight to the Hague once we got off the plane and spent three nights there in a little bed and breakfast near the Scheveningen beach.

We did the usual tourist things there. Went to the beach, became giants in Madurodam, joined the orange crowds for the Prinsjesdag...

Then we went on our second leg to Amsterdam, which was livelier. We managed to catch Beethoven's 3rd Symphony at the Concertgebouw and heard the conductor's every sweaty grunt since we were seated on the very first row.

I didn't know that playing Beethoven could be so brutally taxing on a conductor.

After doing our rounds at the museums, red light districts and all that, we decided to venture outwards.

And we chose to see the windmills in Zaanse Schans.

The sights were pleasant indeed. A row of windmills next to a river, and meadows with sheep.

The only problem was that there were too many tourists. Like us. Now, isn't that ironic?

Anyhow, since we were in windmill land, we had to take some obligatory windmill pictures. So here's one...


This was snapped from another windmill. And here's one showing a row of them...


This being a tourist trap...oops, sorry...a tourist spot, there were obviously many souvenir shops around. We went into most of them but didn't find anything spectacular.

But just when we thought it was simply a pleasant sightseeing trip, we noticed a cute little shop at the bridge near the entrance to the area. It didnt look like any of the other souvenir shops we saw earlier.

There was a little sign outside which made me open my eyes wider. It had the word

pewter

...

That was enough to make me go in.

And indeed, it was a little pewter shop. There were many items on sale, supposedly made by the old guy who was manning the shop with his wife.

I wasn't interested in tankards or trays but figurines. And there were many figurines. Quite a number caught my eye and I would have grabbed them if I had the money...

The one I really liked was a motorcycle. The wheels spin and you can turn the handlebars left and right. Really cool. But it was way out of my reach.

In the end, we bought three items - an owl figurine, a pair of spider earrings, and this little pewter clog with tulips...


In my excitement at finding a pewter shop out of nowhere, I forgot to take any pictures of it and the items inside to put up on this page. I've been kicking myself ever since and I'm still kicking myself now.

But that's life. Nevermind...this pewter surprise really made a great ending to our trip that day.

In fact I remember it more than the windmills...