Sprinkle It With
Pewter Salt and Pepper Shakers




Salt and pepper shakers are usually made of plastic, ceramic and glass. Metal shakers can be found too. Pewter salt and pepper shakers come under this category and they make excellent additions to any tableware collection.

You can actually use them too, if you don't mind them getting a little dirty from grimy hands.

If you've always mistakenly sprinkled in salt when you wanted pepper (like me!), then it's time to put it right!

Salt shakers usually have fewer and smaller holes than pepper shakers. There's a reason for this. It is to limit salt consumption. Too much salt is a cause of hypertension (high blood pressure).

So watch out how many times you shake it!

But actually, I thought the reason for the fewer holes on salt shakers is not for health reason but simply to avoid accidentally sprinkling too much. A little bit extra salt could make the food a little too salty for sensitive taste buds.

I managed to get a set of pewter shakers from a flea market at a pretty good price. The salt shaker has a single hole, while there's three for the pepper shaker. They are engraved with some simple Malay village scenes. Here's a picture: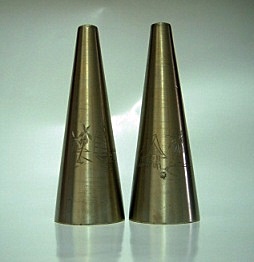 This set also comes with a cute little sugar cup. It has a small spoon too. Nothing too fancy, just simple and nice. You can take a look below.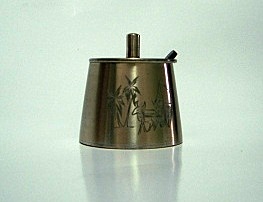 I really like the sugar cup and I feel it makes the condiment set great. There is a white plastic liner cup inside, so the sugar doesn't actually come into contact with the pewter.

The exposed part of the little spoon is quite badly tarnished but it now looks a little better after I cleaned it recently. All the nasty stuff that got transferred from people's fingers when it was being used must have made it tarnish so much more easily.

Here's a picture of the whole condiment set.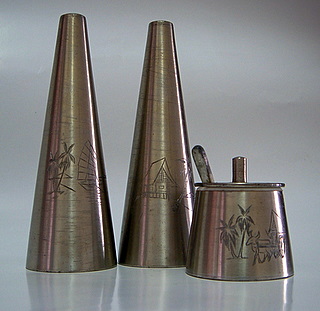 You can also check out other pewter tableware on this site.

Pewter Plate and Charger Plate

Pewter Egg Cups

Pewter Chopstick Rest

Pewter Candle Holders


Return to Pewter-Pleasure.com from Pewter Salt and Pepper Shakers